M-STATION - the outstanding football training rebounder
Top-level coaches use the Munin m-station for multifunctional training; first touch, ball control, passing, heading, goal keeper training.
"A marvellous piece of equipment"
Carl Laraman, Arsenal FC Academy Coach
"This the most perfect training tool in all aspects"
Gianluca Angelucci, AC Milan Junior Camp Coach
"I use m-station in my one-on-one training, and here the m-station is a fabulous tool.
I highly recommend using m-station on all levels"
Oliver Reck, first team goalkeeper coach, MSV Duisburg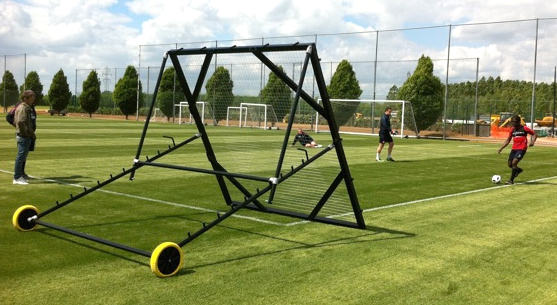 m station acts like an intelligent and flexible training wall or box, for everything from first touch to goal keeping practise.
m-station PRO has the largest rebound surface area on the market at 2.7metres x 2.7metres.

Specially developed string generates a maximum rebound. Less than 5% loss of speed. mstation feeds the player with realistic passes.

Ten different inclination settings on the m-station are easy to adjust. They determine the curve of the ball allowing practice of different forms of passes.

The bar makes the angling of m-station easy to handle for one person.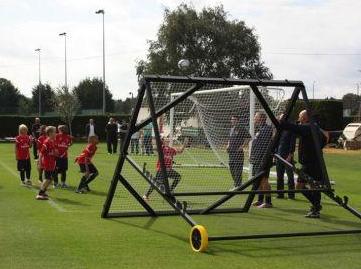 What every footballer wants - now available in smaller size
m-station TALENT is now available: with a smaller rebound surface area of 1.45metres x 1.45metres. Ideal for home use, schools, etc. For fun and inclusive sport and exercise routines, practising and challenging your friends. Train like a pro in your own back garden.
m-trainer iPhone app allows strike rate and other performance measures to be recorded, displayed, compared and shared, measure progression, compete with friends etc.

m-station is a high-quality range of products, manufactured in Denmark, made of stainless steel and light-weight aluminium.
m-station TALENT is ideal for schools, clubs and the back garden - Practise like the stars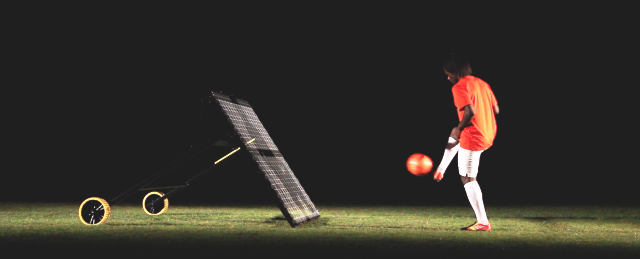 "It's fantastic, very impressed . Kids like it very much for their touch."
Jamie Redknapp, England, Spurs, Liverpool, Southampton, Bournemouth.
"I have to agree that the m-station is the most perfect thing, and Iím so surprised that it is not more widely seen. My son truly loves it, as do his friends. He has really benefited from it and plans to be an academy player soon."
Robert Crowfoot, Surrey.
Get your sponsors to finance your m-station
m-station offers an unique opportunity for your club to promote your sponsors. You can order your m-station with two attachable sponsor banners that are easily mounted in the two top corners.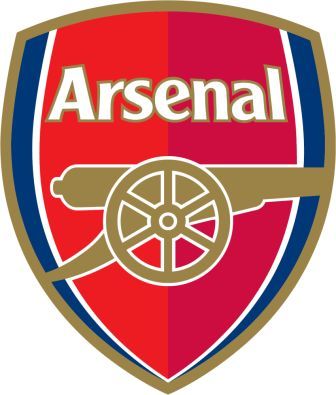 m-station is used at Arsenal FC

To watch a video of m-station in use Click here
To watch a video testimonial of m-station from Arsenal Click here
For more product details:
Please read the m-station info sheet which gives product details and prices.

- Opens in new window - Please allow a few moments

Customer feedback - on using m-Station TALENT to measurably improve football skills.

- Opens in new window - Please allow a few moments

Contact Staplethorne for more information on the Munin m-station football rebounder:
E-mail: Crystal@staplethorne.co.uk
Phone (in UK): 01404 42455
Staplethorne Ltd
2 Devonshire Court, Heathpark
Honiton, Devon, EX14 1SB, UK